Student organisations are set up inside various universities and colleges for students to join. It is up to each student to decide on which organisation to join. Mostly it would be advised to join an organisation with students who are studying in the same field or degree.
These are some of the student organisations found in the UK.
Activism and Social Awareness Student Organisations
Activism and social awareness student organisations serve as a group of students dedicated to activism and social media. Most of the topics have to do with important issues in the world. These groups are highly active in projecting their beliefs of protecting the earth against pollution and climate change.
Media and Publication
Media and publication groups take part in all media and publications which the college or university offers all students.
Some examples of what these organisations do are to work on the student newspaper, magazines, and local college radio station. This organisation helps students to build on communication skills and learn to write news, topics, and academic writings.
Leisure and special interests
This organisation is dedicated to pure enjoyment and fun while studying at a college or university. They believe that hobbies can reduce the stress of studying and can take a students mind from those responsibilities for a while. Some of the activities include fan clubs, outdoor activities, sky diving, and book clubs.
Performance and Visual Arts
Performance and Visual Arts student organisations take part in all the performances and entertainment aspects of universities and colleges. Some of their activities include dance groups, a cappella groups, improvisation, and poetry readings. Joining this organisation can help students to gain confidence with performances and to find a new hobby or talent.
Academic Clubs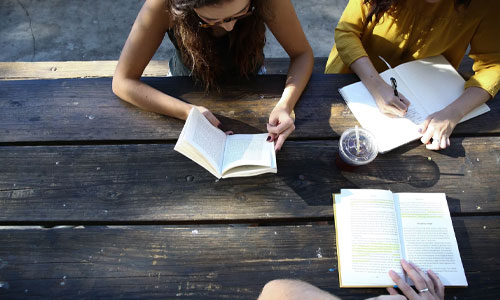 Academic Clubs are organisations that are dedicated to furthering their academics with more knowledge-based activities that fit with their fields. Academic groups can be found dedicated to their specific field making it easy to join a club studying for the same degree.
By joining an academic club, a student can learn about networking with peers, professors, mentors, and companies. Internship opportunities become more easily accessible as well.